Sabine Scherer
DENK GLOBAL!
Sabine is project coordinator  and in charge of the contents and the overall implementation of the #danubemovements bootcamp. As project coordinator of the teamGLOBAL network and education expert and initiator of various projects she has lots of experience in project management.
Duc Nguyen
Infinity / teamGLOBAL
Duc is a serial founder of social organisations, which focus on solving local problems with a global mindset. Before his business studies he was the head of the Lower Saxonian Youth Parliament and a peer-educator for teamGLOBAL. With his background on social entrepreneurship and education Duc is an ideal candidate to moderate our event.
Max Schwendemann
DENK GLOBAL!
Max is a DENK GLOBAL! associate and part of the organization team of the #danubemovements bootcamp. He is an expert for public relations and political campaigning and as member of teamGLOBAL he has gained experience with peer to peer education.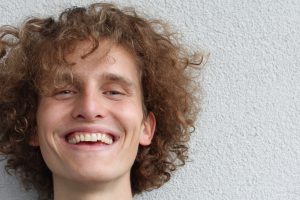 Jakob is Co-Founder of INFINITY Deutschland e.V., where he has acquired a broad knowledge pool around community management & engagement. He is working as a freelancer for the innovation consultancy KNOWEAUX Applied Futures (knoweaux.com) and is passionate about redesigning social spaces and experiences around meaningful values.
Paul F. Langer
DENK GLOBAL!
Paul is one of the founders of DENK GLOBAL! and has been in charge of the funding and the accounts of its projects. For the last 15 years he was also involved in multiple Danube Region related projects mostly linked to his work for the European Danube Academy.
Nina is in charge of the programme and methods of the #danubemovements bootcamp. She is CEO of DENK GLOBAL! and has extensive expertise in development of peer-education methods. Besides DENK GLOBAL! Nina is working in public education service.
Agnes Asodi
Novi Sad Cycling Initiative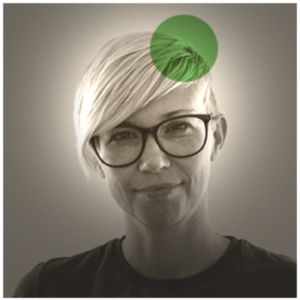 Agnes is a founding member and consultant in the Novi Sad Cycling Initiative (NSCI). Their primary goal is to promote urban cycling as a healthy, cost-effective and environmentally friendly means of transportation. The organisation is introducing many new concepts of improvement of cycling to the citizens of Novi Sad: mass rides, improvement of infrastructure, public advocacy through dialogue with various institutions of the city of Novi Sad, lobbying activities. The great improvement of the number of cyclists and individual bike rides in the city is a clear indicator that our efforts are well targeted and that Novi Sad is a fruitful ground for the increase of the number of cyclists.
Jelena Kodić
Balkans, let's get up!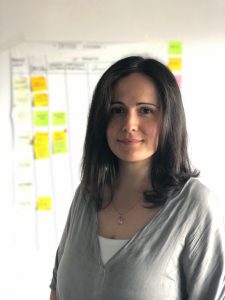 Jelena works in the field of citizens' empowerment, community organizing and consultancy support to IT start-ups. She is a member of Balkans, let's get up! Organisation and their faciltiators' pool. The organization has more than 10 years of experience in empowering young people to drive positive change in the region. Jelena herself has facilitated more than 30 seminars and workshops in different settings, where she worked on empowering participants to develop themselves and strive for creating the societal change.
Damjan Zdravev
Civil Rights Defenders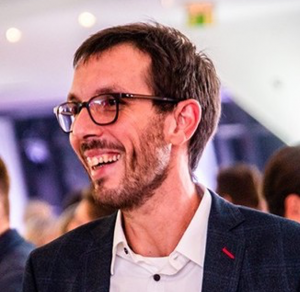 Damjan is Programme Officer at Civil Rights Defenders where he works on the advancement and protection of human rights through empowerment and evidence-based advocacy. He is an activist, with fifteen years of experience with civil society in Macedonia and the Western Balkans as a member of various NGOs and initiatives; working on issues of democratic development, civic engagement and community mobilization. He holds an MA in Conflict Transformation and Peacebuilding from the Center for Justice and Peacebuilding at the Eastern Mennonite University.
Venesa Mušović
Balkans, let's get up!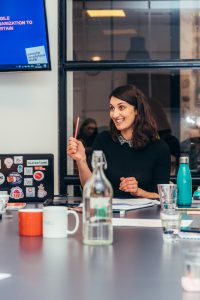 Venesas fascination with people and curiosity about why we do what we do in life and business, drove her to study Cultural and Social Anthropology at the University of Belgrade. During her time at the University, she got interested in creative methodologies that help teams achieve sustainable and influential change. This is where she turned to design thinking and discovered the power of people-centered thinking as a leading principle of change. Venesa is a part of the Balkans let´s get up organization for the past five years. Balkans let´s get up shaped her as a facilitator and impact-oriented person.
Dobrica Veselinovic
Don't Let Belgrade D(r)own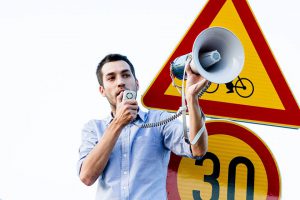 Dobrica has been active in the civil sector in Belgrade for the past decade, working for various NGOs and jumpstarting projects related to urban development and education. He has made it his particular mission to advocate for public spaces and to mobilize citizens to participate in the politics of city life. Dobrica is the founder of the collective "Ministry of Space" and "Institute for Urban Policy", as well as the new political network "Civic Front" – a network of grassroots initiatives and organizations from more than 20 cities in Serbia. He is also the leader of the citizen movement "Don't Let Belgrade D(r)own" ("Ne da(vi)mo Beograd") an initiative that formed in immediate opposition to the Belgrade Waterfront redevelopment project, but one whose broader aims include encouraging sustainable development and giving voice to citizens about the fate of their urban environments.
Pavle Krivokuća
Impact Hub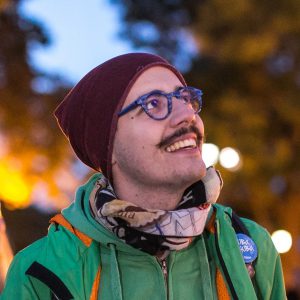 Pavles main area of expertise is the weaving together different areas of business development and making purposeful actions and decisions. With a strong background in business development, customer journey mapping and development, sales, process optimization, project management, event management and public speaking and facilitation he has collaborated with over 800 different organizations and companies, produced and co-produced over 500 events.He directly worked with over 500 people in teams of different sizes and have over 600 hours of facilitation and public speaking experience. Furthermore, he is a proud alumni of AIESEC, Junior Achievement, Scout movement, Youth Offices as well as a member of Mensa Serbia.
Miljan Božović 
University of Belgrade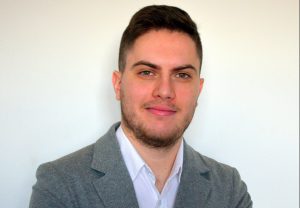 Miljan is a student of international law at University of Belgrade and a member of United Nations club, a non-profit and non-governmental organization with the aim of educating students about the significance of United Nations ideals and actions in the world. As a project assistant he is supporting the project coordinator especially at administrative tasks.